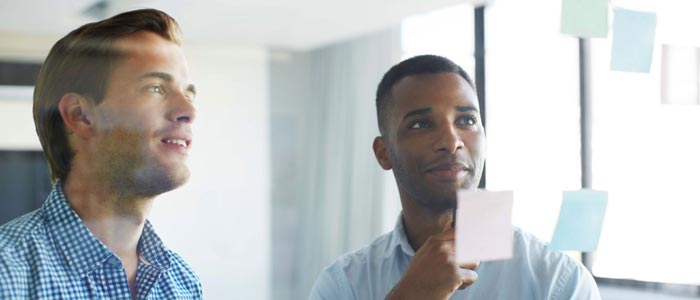 "Steven brings a wealth of industry leading experience to our company. We look forward to his leadership as we continue our dynamic growth."


Gary Herbold, President
Amerit Consulting, a certified DVBE Staffing and Business Process Outsourcing Company, is proud to announce the addition of Steven Drexel as Chief Financial Officer.
Steven Drexel is a 20+ year veteran of the staffing, human capital solutions and services industries where his expertise as both an executive and economist has been sought after by many well known corporations, industry trade associations and the federal government. Well-known for his views on staffing, risk management and corporate treasury, Steven is also an award-winning author and has been regularly featured in articles and interviews by The New York Times, The Washington Post, Bloomberg Business News, Associated Press, CNN News Radio, National Public Radio, ABC News Radio, Fox News, Houston Chronicle, Houston Business Journal, and others.
Prior to joining Amerit Consulting Steven was President and CEO of Corestaff, Guidant Group, Leafstone and others under the CSG Holdings portfolio of companies, Chief Operating Officer of Ameritstem Inc. as well as Director, Corporate Finance for Kelly Services Inc.
Active in public policy and industry practices, Steven has worked with the US Bureau of Labor Statistics for 14 years where he has served as Executive Committee Member of the Business Research Advisory Council and as Chairman of the Employment & Unemployment Statistics Committee. He also served as the Information Committee Chairman for American Staffing Association for 3 years. He has been/is a member of the Financial Executives Institute, National Association of Business Economists, World Affairs Council of Houston, Institute of Management Accountants, and Association for Financial Professionals.
Steven received an MBA in Economics and Finance from Wayne State University and a Bachelor's Degree in Accounting from Michigan State University. He and his family will be relocating to the Walnut Creek, California area, home to the company's corporate offices.
"Steven brings a wealth of industry leading experience and knowledge to our Executive Team. We are very fortunate and excited to have a person of such high caliber joining us and look forward to his leadership as we continue our dynamic growth into new industries and business arenas." Gary Herbold, President.