Our HR and veteran organization affiliations say a lot about our business.
We're proud to be affiliated with top HR organizations, staffing, and payroll associations, as well as Veterans' organizations that support our nation's heroes. Our involvement with these groups helps us maintain thought leadership in today's changing human capital landscape and we pass this valuable knowledge along to our clients.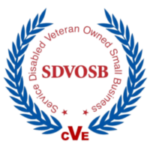 Service-Disabled Veteran-Owned Small Business (SDVOSB)

Society for Human Resource Management (SHRM)
SHRM's mission is to be a globally recognized authority whose voice is heard on the most pressing people management issues of the day – now and in the future.
Staffing Industry Analysis
Staffing Industry Analysts is the global advisor on staffing and workforce solutions, since 1989. Staffing Industry Analysts' proprietary research and objective analysis provides insights into the services and suppliers in the workforce solutions industry.

Northern California Human Resources Association (NCHRA)
The Northern California Human Resources Association is one of the state's leading HR organizations. The NCHRA is committed to the success of every individual within an organization.

California Disabled Veteran Business Enterprise (CADVBE) Alliance
The Alliance was formed in response to California's 1989 establishment of the Disabled Veteran Business Enterprise (DVBE) program. The DVBE program sets a 3% minimum goal for DVBE participation in state contracts for goods and services, and requires eligible DVBEs to obtain capabilities certification by the State's Department of General Services prior to program participation. The Alliance continues work with the California state government to help pass and maintain legislation in favor of DVBEs.
CAB (Corporate Advisory Board) Sponsor to CADVBE Alliance
Corporate Advisory Board sponsors are comprised of DVBE members and other corporate sponsors who financially support the CADVBE Alliance and are involved in the activities and legislation that increase recognition of the disabled Veteran community. Amerit CEO Gary Herbold serves on the Corporate Advisory Board of the CADVBE Alliance and Amerit became the first DVBE sponsor for the group, setting a standard for future successful DVBEs to come.

US Business Leadership Network (USBLN)

CA.gov
Established as a forum for the DVBE community, the council provides advice, recommendations and feedback on California state policies and practices that affect disabled Veteran business utilization and participation in state agency contracting.

The Military Order of the Purple Heart
Chartered by Congress in 1958, The Military Order of the Purple Heart is comprised of military men and women who received the Purple Heart Medal for wounds suffered in combat. Although membership is restricted to combat wounded, the MOPH supports all Veterans and their families with a myriad of nationwide programs.

DAV
One of the nation's largest Veterans organizations, the 1.2 million-member Disabled American Veterans (DAV) is a non-profit 501(c)(4) charity dedicated to building better lives for America's disabled Veterans and their families.

Travis Manion Foundation
The mission of the Travis Manion Foundation is to assist our nation's Veterans and the families of fallen heroes, offering them unique opportunities and empowering them to achieve their goals. TMF believes that the best way to honor the fallen is by challenging the living.

The Honor Foundation
The Honor Foundation supports Veterans by bridging military and private sector careers through an innovative transition program that was created specifically for members of the Special Operations Forces community.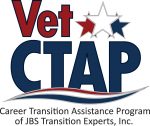 VetCTAP
Mission:
"We increase the veteran employment rate by helping transitioning military, veterans, and military spouses build personal confidence and enhance their individual economic stability through job search skills training, practical tools, and one-on-one coaching."
Vision:
"Veterans employed in the career of their choice, where they can comfortably provide for themselves and their family, and be contributing members of their community."
Motto:
"Preparing Our Heroes for Today's Workplace"

Patton Foundation
Founded by the granddaughter of General George S. Patton, Jr., The Patton Foundation supports the needs of our nation's Veterans while promoting Patton's timeless and effective leadership principles throughout America's businesses and non-profit organizations. The Patton Foundation also strives to perpetuate the memory of the "World War II generation."

SEAL-NSW Family Foundation
Founded in 2008, the SEAL-NSW Family Foundation is a nonprofit organization that raises funds and awareness for special programs that directly support the Naval Special Warfare (NSW) families locally, nationally and globally. Their mission is to maintain a resilient, sustainable, and healthy force for SEAL-NSW families, especially those who experience frequent deployments.

Freedom Station
Freedom Station aims to be the leader in providing temporary lodging facilities and educational and career guidance to our nation's injured and disabled Veterans. Freedom Station provides aid during the transition from the military to the civilian workforce by facilitating interaction between Veterans and uniquely qualified volunteers and professionals who can assist during this challenging time. Freedom Station is "the hand up, not the handout."

San Diego Chamber of Commerce

SDHR Forum