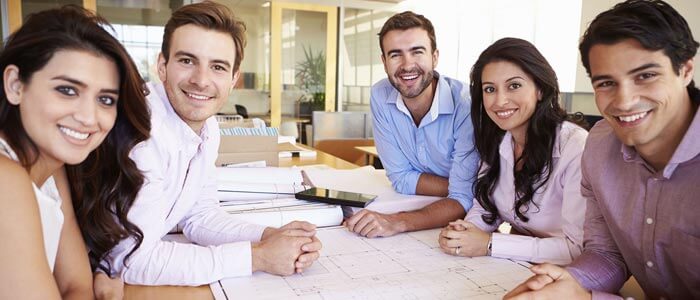 Amerit Celebrates Military Appreciation Month with its "Veterans First" Initiative
WALNUT CREEK, CALIF. – In celebration of Military Appreciation Month, Amerit Consulting, California's largest Disabled Veteran Business Enterprise, announced today the launch of its new initiative, Veterans First.
Veterans First is Amerit's promise to continue their search for top tier talent by starting with qualified military veterans from their database to fill open positions.
Amerit is asking companies to join them in helping our country overcome the alarming 29 percent1 unemployment rate among veterans by hiring them for positions that utilize their strength of leadership, work ethic and technical training that were developed during their time in the military.
"We believe veterans are the best candidate to hire," said Gary Herbold, founder of Amerit Consulting. "Their world-class technical training and education make them an asset to all companies seeking to strengthen their future. Veterans First is about doing the right thing by placing veterans in careers where their unique skills and character will be valued after serving."
Companies that hire veterans also benefit by realizing up to $9,600 in tax credits per veteran can be earned during this calendar year. Amerit Consulting's Veterans First initiative is designed to quickly find the best-qualified, top tier veterans that fit their partners' needs.
To find out how hiring a veteran would benefit your company, contact Eve Nasby, Vice President of Sales, at enasby@ameritconsulting.com.
Veterans, please send resumes to veterans@ameritconsulting.com for career opportunities nationwide.
Join the conversation online! Follow @VetsFirst2012 on Twitter and Like "Veterans First 2012" on Facebook.
###
Amerit Consulting is proud to be a certified DVBE Staffing, Recruiting and Business Process Outsourcing Company. Through the partnership and success of our clients we are able to continue our support of America's Military Heroes who are in need. For more information about Amerit Consulting please visit http://ameritconsulting.com/
Sources
1 Employment Situation of Veterans Summary . (n.d.). U.S. Bureau of Labor Statistics. Retrieved May 10, 2012, from http://www.bls.gov/news.release/vet.nr0.htm.