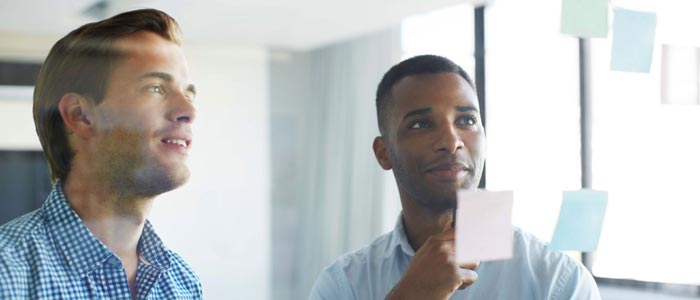 WALNUT CREEK, CALIF.  – Amerit Consulting, one of California's leading staffing and business processing companies, is proud to announce the unveiling of three new services. In addition to payrolling and staffing compliance, Amerit Consulting now provides customized Vendor Management, Purchasing Management and Administrative Services.
"As the economy starts to emerge from several years of malaise, we are seeing a dramatic increase in contracting opportunities with government entities and subcontractors," says Michael Larkins, President of Amerit Consulting.
"This has resulted in a demand in the marketplace for more progressive outsourced solutions beyond our traditional staffing services. Amerit is now in a position to provide consulting services and outsourced solutions on a larger scale for organizations that value working with a highly-qualified service disabled veteran business."
The Vendor Management service with Amerit Consulting offers a new streamlined option for companies that utilize multiple vendors. For a negotiated contract rate, Amerit Consulting will act as a dedicated resource for processing all vendor invoices and translating them to one time-savings with headache-free invoice reports for clients.
For a flat monthly fee, a Vendor Management service from Amerit Consulting can help to circumnavigate the hassle of dealing with several vendors in multiple locations. This service will be especially beneficial for project-related companies with multiple points of contact.
As California's largest certified Disabled Veteran Business Enterprise, Amerit's Purchasing Management is an innovative service that offers a comprehensive way for clients to meet their diversity spend.
This service allocates the clients' procurement and purchasing responsibilities to the experts at Amerit Consulting. While applicable to several industries, companies that are in the business of buying, selling and transferring products will find this service particularly favorable.
Much like a payrolling service, Amerit Consulting's Administrative Services will help clients track and manage internal processes and provide appropriate consulting. With this service, Amerit will leverage time and expense captures; background checks; drug screens; on-boarding; off-boarding; workers comp, and other HR services.
In addition to each new service, Amerit Consulting will continue to provide its existing staffing, recruiting and business process outsourcing services to clients around the United States.
For more information about Amerit Consulting please visit ameritconsulting.com.
 # # #
At Amerit, we've built our service offerings around helping you manage the delicate balance between cost containment and sustainable growth. Each of our service delivery models is built around helping you solve specific workforce challenges.
Amerit Consulting is proud to be a certified Disabled Veteran Business Enterprise (DVBE) and a Minority Business Enterprise (MBE). Amerit Consulting celebrates diversity and supports our military heroes and their families.
Media contact:
Karen Vinton, Director of Marketing, Amerit Consulting
kvinton@ameritconsulting.com | O: 925.482.3147 | C: 415.755.3302