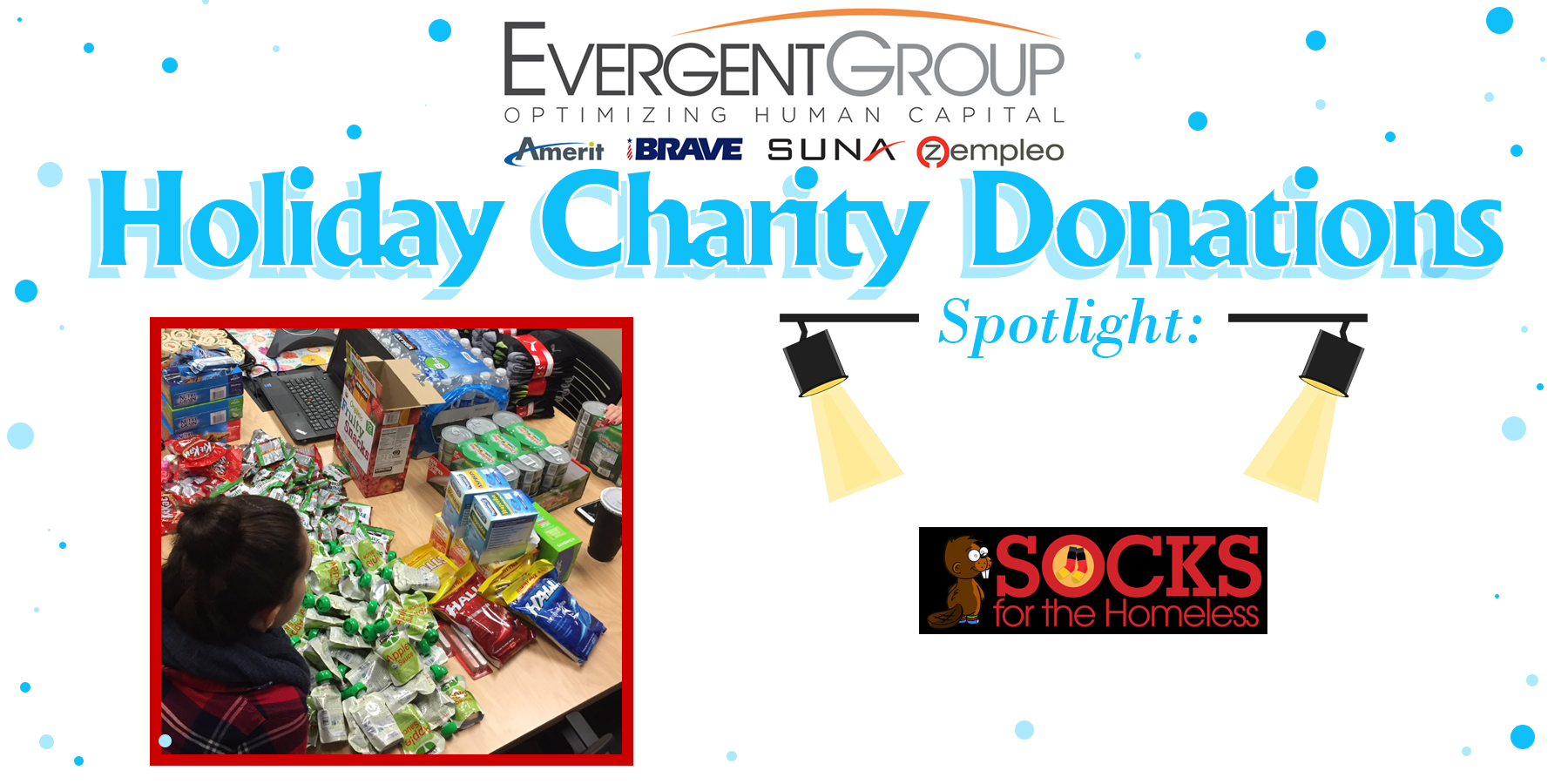 Did you know that the most highly requested item in homeless shelters is… socks?
It's true! Socks wear out faster than any other article of clothing! This year Evergent Group decided to take action to help Homeless Shelters to have a bit of comfort for the holiday season.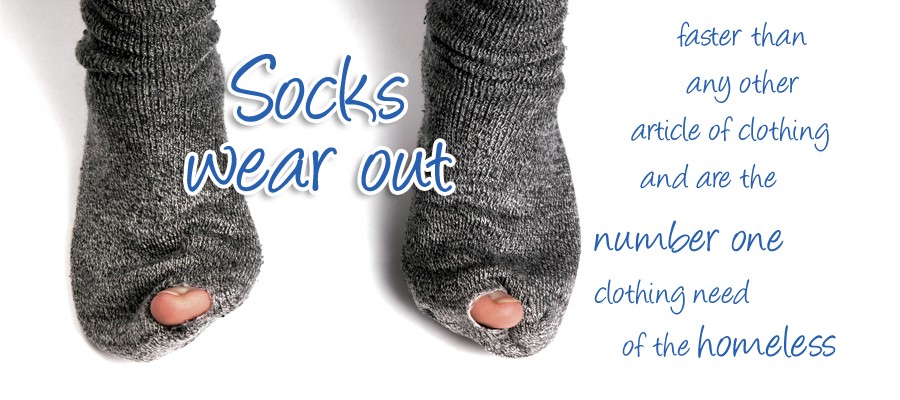 In our San Ramon office we put together sandwiches and care packages stuffed in tube socks to hand out to folks on the streets. The socks were filled with vital items such as soap, toothpaste, toothbrushes, nonperishable food items, coins for laundry and more!
Our Employee, Beth Roush fills us in on her experience with Volunteering, Fundraising and just giving back to those who need it most!
"This is my favorite way to volunteer. Fundraising is great and working with organizations is great but nothing beats direction action, in my book! Feeding people is so easy and so vital. I'd love to do it once a quarter. Also I do have to say that although I've distributed food many times and it's always welcomed, I've never seen folks on the streets as excited about food as they were about those socks!"
As Beth went to distribute the socks two moments did stand out to her…..
"A shy guy who didn't want to come out of his tent but peeked through his makeshift window to ask if he could have some socks. We had to make a loop back to get him, and we gave him 2 pair and he was most thankful."
"One super cute Chihuahua all bundled up in a comforter and one big lab barking at us, but you could tell he was the kind of guy that was all bark and no bite. I'm so glad we had dog cookies to give them!"
This experience has made a severe impact on our organization as a whole and we are excited to continue to give back to those that need it.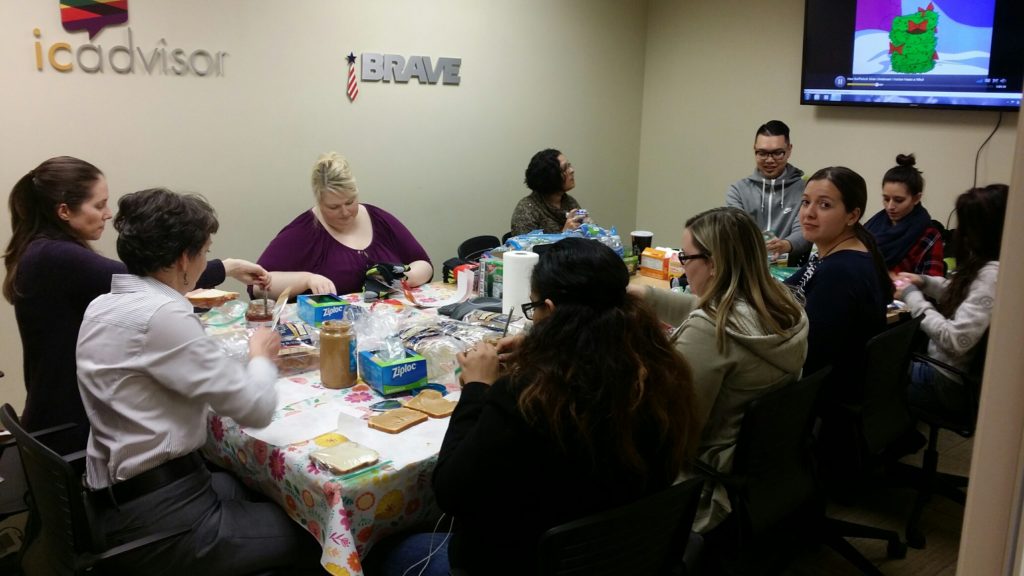 Thank you again Amerit Consulting for being part of such an amazing experience and spreading Holiday Cheer to Homeless Shelters!