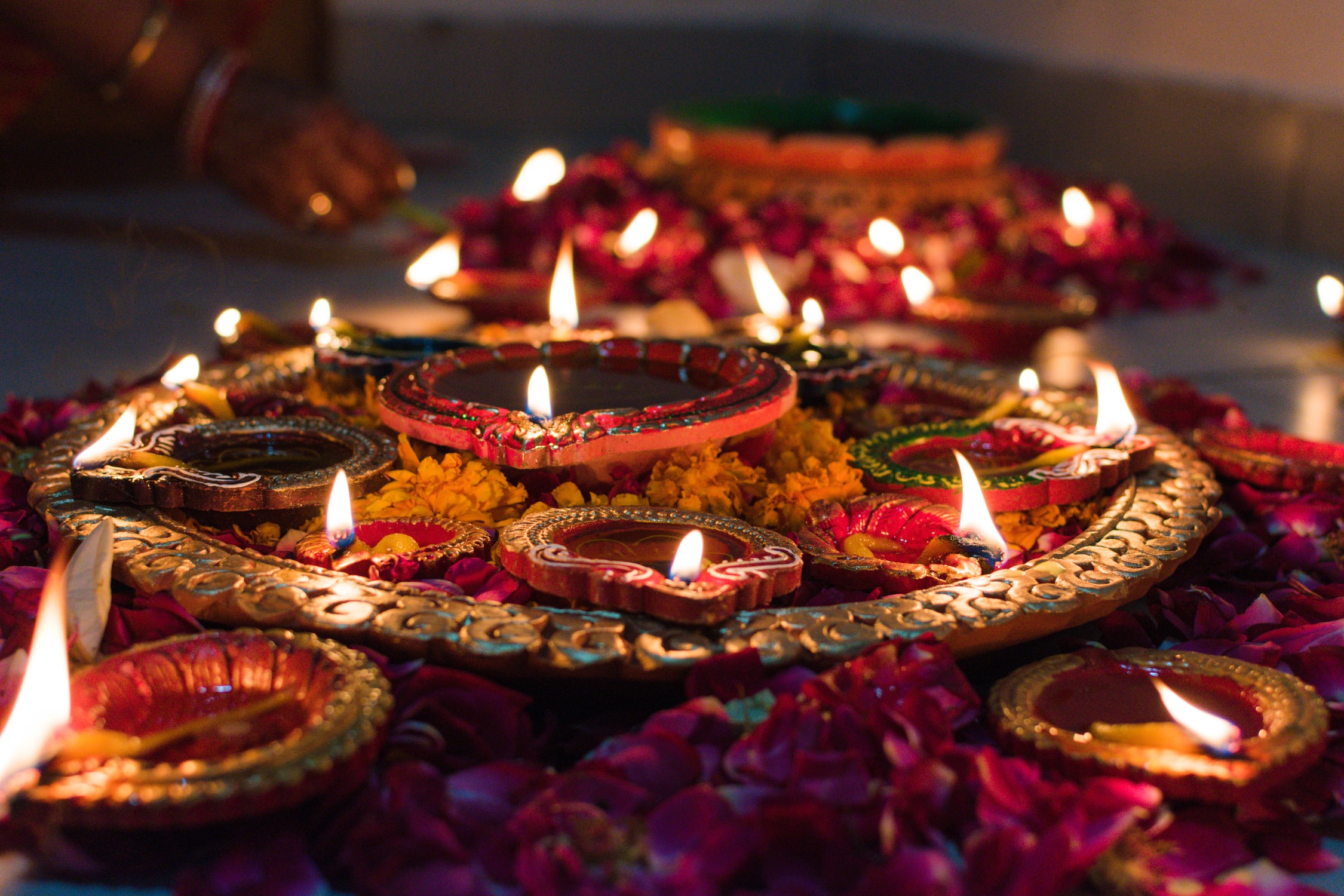 Diwali (technically "Deepawali", which translated in English means 'rows of lighted lamps') is the festival of lights. It falls in October / November of Gregorian calendar, and for 2020, is being celebrated on Saturday, 14th of November.
Diwali is celebrated by nearly all the faiths of India and has historical and religious significance based on events and articles of faith for Hindus, Sikhs, Jains and Buddhists. Encapsulated, the central theme of this festival is victory of 'Light over Darkness', 'Knowledge over Ignorance', and 'Good over Evil'.
Significance of Diwali varies regionally within India, associated with a diversity of deities, traditions and symbolism. Most prominent one links to legends in Hindu epic "Ramayana", where Diwali is the day on which Lord Rama, Sita, Lakshman and Lord Hanuman arrived at their kingdom's capital Ayodhya after a period of 14 years in exile, during which Lord Rama's army of good defeated king Ravana's army of evil.
Per another popular tradition, in Dwapara yuga (eon), Lord Krishna, an avatar of Lord Vishnu (one of the Holy Trinities of Hinduism), killed the demon Narakasura, evil king of Pragjyotishapura and released 16,000 female captives. Diwali was celebrated as a significance of triumph of good over evil after Krishna's Victory. Day before Diwali is remembered as Naraka Chaturdasi, the day on which Narakasura was killed by Krishna.
Many Hindus also associate the festival with Goddess Lakshmi, the goddess of wealth and prosperity and wife of Lord Vishnu. A Vedic (ancient Indian religion) legend mentioned in several scriptures states that the night of Diwali is when Goddess Lakshmi chose and wed Lord Vishnu.
Along with Goddess Lakshmi, who is representative of Vaishnavism, Lord Ganesha, the elephant-headed son of Goddess Parvati and Lord Shiva of Shaivism tradition, is remembered as one who symbolizes ethical beginnings and the remover of obstacles.
LORD RAMA & HIS WIFE SITA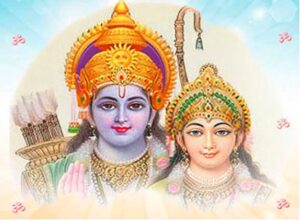 GODDESS LAKSHMI         LORD GANESHA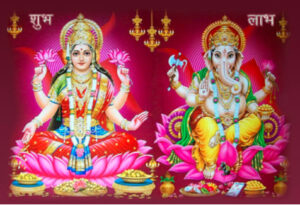 Sikhs celebrate Bandi Chhor Divas to commemorate the release of Guru Hargobind held captive by Mughal emperor, Jahangir, and the day he arrived at the Golden Temple in Amritsar. Guru Amar Das, third Guru of Sikhs, built an 84-step well and invited Sikhs to bathe in its sacred waters as a form of community bonding.
GOLDEN TEMPLE (SANCTUM SANCTORUM OF SIKHISM)
Per Jain tradition, Diwali is celebrated in observance of "Mahavira Nirvana Divas", the physical death and final nirvana of Lord Mahavira. Diwali celebrated by Jains in many parts of India has similar practices to one by Hindus, such as lighting of lamps and offering of prayers to Lakshmi. Focus of Jain Diwali remains the dedication to Lord Mahavira.
LORD MAHAVIRA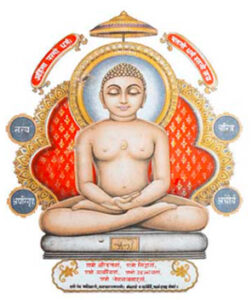 Diwali is not a festival for most Buddhists, except for the Newar people of Nepal who revere various deities in Vajrayana Buddhism and celebrate Diwali by offering prayers to Lakshmi.
Diwali, in its full essence, is a series of festivities and confluence of a plethora of merry occasions. Across India, Diwali is celebrated for 5 days.
Day #1: Dhanteras – worshipping of Lord Yama and purchasing of precious metals (gold & silver specifically), precious stones, ornaments, new clothes, kitchenware et al. On this day, Lord Dhanwantari is believed to have come out of the ocean with Ayurveda, science of medicine, for benefit of humanity.
Day #2: Kali Chaudas / Narak Chaturdasi / Roop Chaturdashi / Narak Chaturdasi. Lord Krishna is known to have destroyed the demon Narakasur, freeing the world from fear.
Day #3: major deal is this day; Goddess Lakshmi is worshipped along with Lord Ganesha. People light lamps & candles followed by fireworks.
Day #4: Bestu Baras (New Year day) / Annakut / Govardhan Pooja / Vishwakarma Day. People worship their instruments, arms and machinery. Businesses remain closed on this day.
Day #5: known as Bhai Dooj / Bhai Beej / Bhai Teeka / Tilak / Bhai Fota
LORD VISHWAKARMA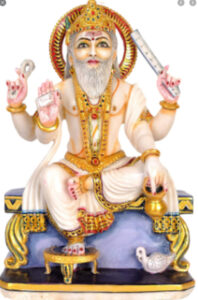 RANGOLI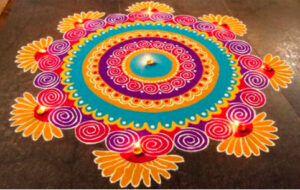 In the lead-up to Diwali, people prepare by cleaning, renovating, and decorating their homes and workplaces with lamps and vibrant color patterns known as rangolis. Donning their finest traditional apparel, masses illuminate interiors and exterior of their dwellings, perform prayers dedicated to multitudinous deities (mainly Goddess Lakshmi, who stands for prosperity and wealth,) light fireworks, partake in family feasts, distribute sweets and gifts.
In Hindi, lingua franca of India, proper greetings go as
दिवाली की हार्दिक शुभकामनाएं…phonetics would sound like "Diwali Kee Hardik Shubh-kaamnayein" (calm-nayein).
Literal translation would be "Heartfelt best wishes of Diwali"
Due to Covid-19 pandemic, Amerit India may not be able meet each other but we will be running the course of all of abovementioned, followed by spending time with family and prayers that current situation gets over soon and humanity comes out triumphant over the pandemic.
Wishing you all a very Happy & Prosperous Diwali!!!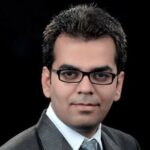 Sajag Bhardwaj, Recruiting Manager/ Lead Engineering Recruiter at Amerit Consulting