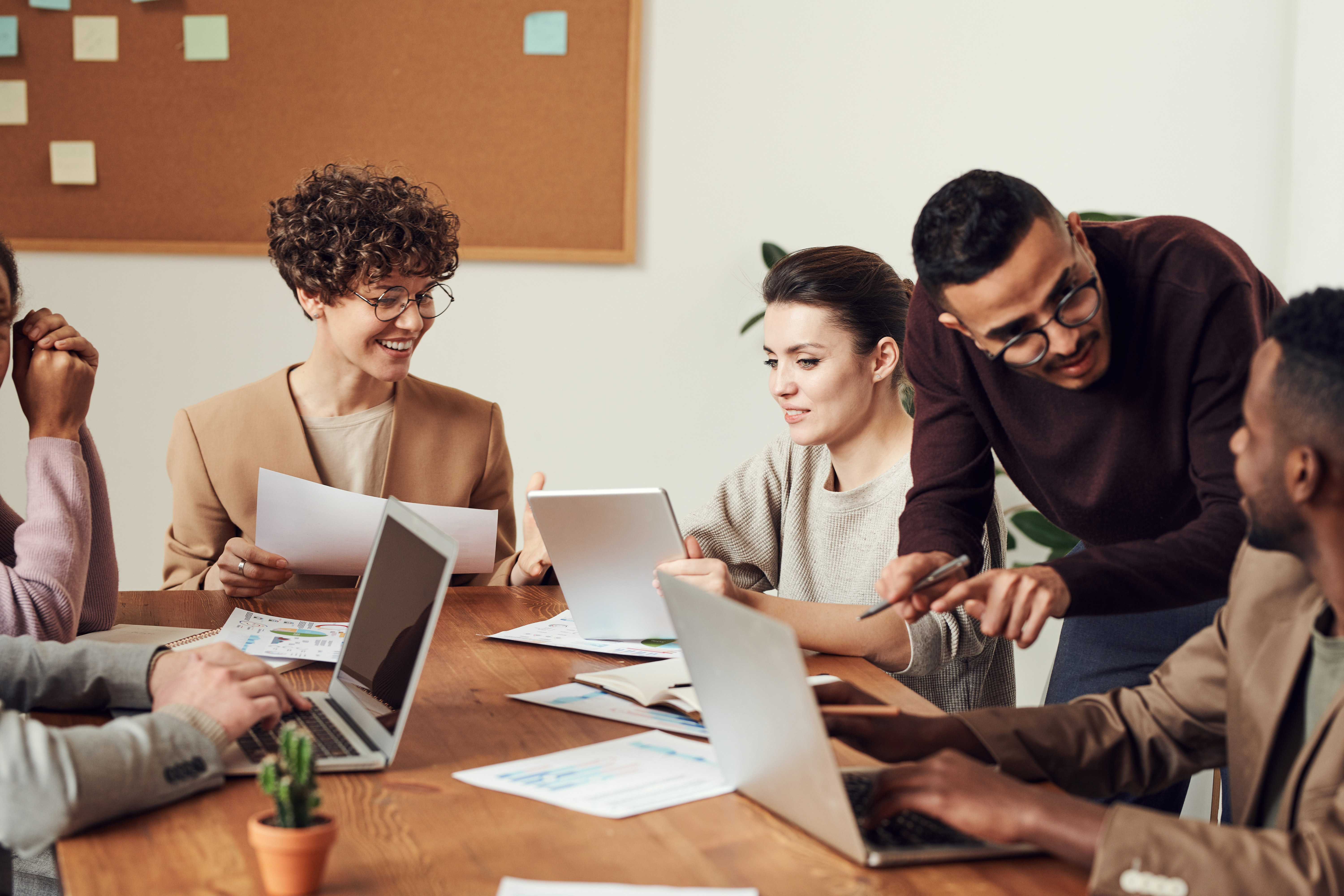 As companies continue to grow and expand internationally, diversity in the workplace has become increasingly beneficial. Workplace diversity not only benefits businesses, but also employees by valuing their differences. This creates a healthy environment that is essential for success. With the globalization of today's economy, achieving workplace diversity is a smart move for any business.
Below we break down the top benefits of having diversity in the workplace:
Productivity
Some research has found that diversity boosts productivity by 35%. A diverse workforce is able to understand customer needs and come up with a variety of solutions to fulfill them. Additionally, diversity in the workplace boosts employee morale and encourages efficiency, leading to an overall increase in productivity for the business.
Innovation and Creativity 
The capacity to exchange various thoughts and experiences can foster inspiration and creativity in a group setting. This can help when developing solutions because it enables you to see other points of view on what to accomplish and improves your business model.
Range of Skillsets 
Hiring individuals from various origins and cultures fosters an environment that benefits a company. Employees can benefit from one another's knowledge and viewpoints when it comes to fixing problems and coming up with fresh concepts that will aid in the expansion of the company.
Connections 
Employing a variety of employees with various backgrounds enables you to interact with various consumer types as well. Through these connections, you can appeal to a wide range of clients and contribute to the growth of your firm.
Culture
According to research, 71% of executives, have said that employee engagement is essential to their success. Therefore, it's crucial for businesses to employ a diverse workforce. You are making sure that workers are in a secure and joyful workplace, which makes them pleased and eager to stay with you. As a result, both businesses and employees will be generally happy. Additionally, employees will thrive in their jobs.
For businesses worldwide, diversity promotes a secure and friendly atmosphere. Embracing the many viewpoints will help businesses prosper and differentiate themselves from their rivals. As a Service-Disabled Veteran Owned Business, we ensure that we are creating an environment that fosters diversity and inclusion.